HALFTIME IS OVER AND IT'S TIME TO PLAY OFFENSE!
Trump tweets," Why should I be defending a fraudulent Russian Witch Hunt. It's about time the perpetrators of this fraud on me and the American People start defending their dishonest and treasonous acts."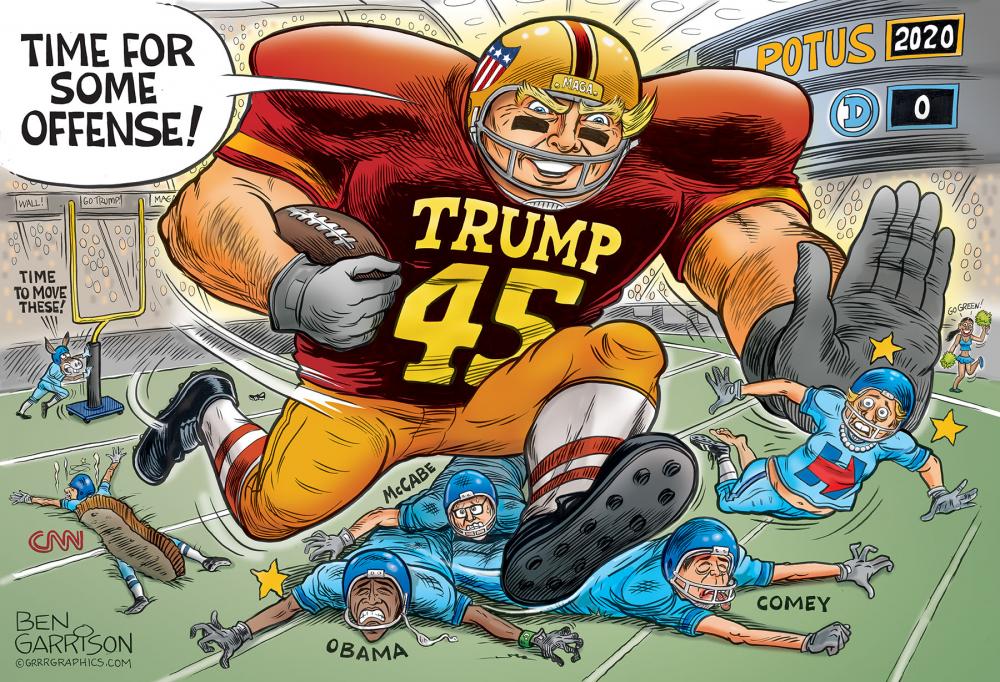 It's time to go on offense Mr. President and we are ready!
It's time to unmask the Democrats and the Deep State Swamp dwellers and reveal how they have been running over our Constitution and our rights. Spineless Swampy Republicans are neck deep in the muck and the whole congress needs to be flushed out.
Return the power to the American people, the hard working American citizens. Power does not belong to the Deep State, the Big Pharma lobbyists and the elites who claim they have the "moral authority" to tell us how to live, what to drive and what to eat.
The Democrats may try a "hail Mary", but the game is already won and they don't know it!
Are you ready for some big scores?
Lock Them ALL Up!
GRRRTeam
-Ben Garrison-