The 2020 Democrats are all rushing to see who can be the most "woke".  All of them publicly genuflected before Al Sharpton, his Majesty of race baiting and buffoonery.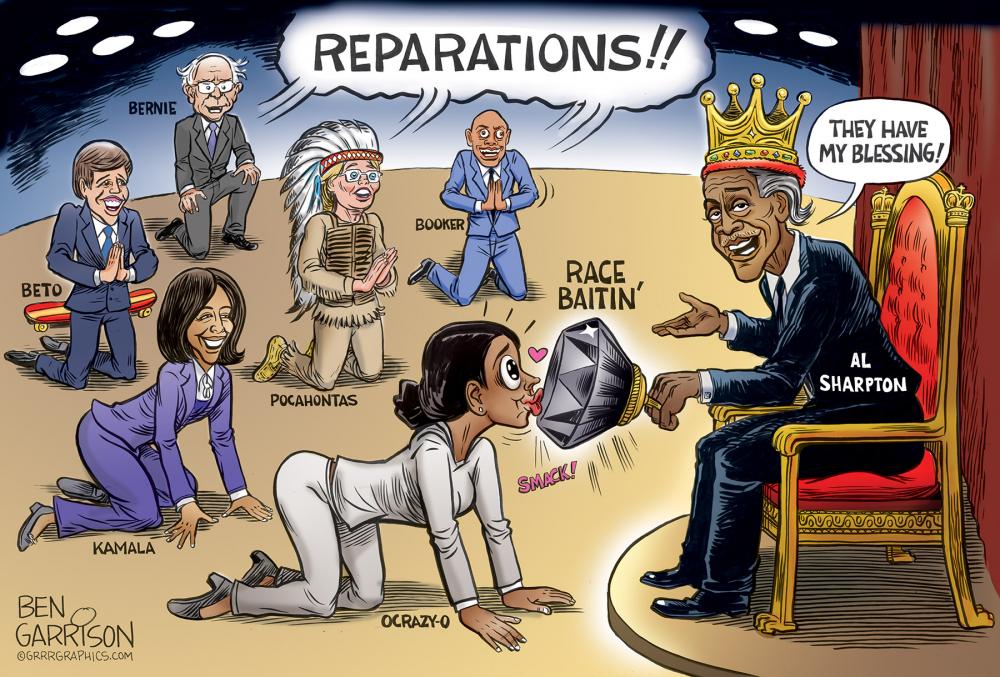 The National Action Network convention this week was just an opportunity for the radical 2020 Democrats to show just how far left they are, all of them squealed "Yes!" when asked if they would sign a reparations bill. Hickenlooper hesitated and was scolded by the audience.
Funny how Democrats have to do their best "black preacher" impersonation when they are in front of a black audience.
It's time to tell these race pandering hustlers that patriots have no skin color.
Wouldn't that put them out of business?
Yes, yes it would.
-Ben Garrison-
*
*