Just when you think our politics can't get any dumber, along comes a congressman with some chicken. Rep. Steve Cohen, a Democrat from Tennessee, turned up at Thursday's House Judiciary Committee hearing intent on mocking Attorney General William Barr, who failed to make an appearance after a dispute over the questioning format. Cohen enjoyed a helping of Colonel Sanders' finest at around 9 a.m. and later told reporters, "Chicken Barr should have showed up today… It's a sad day in America."
We are fortunate  at TT,  we have our own camera crew, as well as, our Roving Reporter, Gumshoe. A few of his special pictures are shown below:
.
Steve Cohen, as he prays to his ceramic chicken.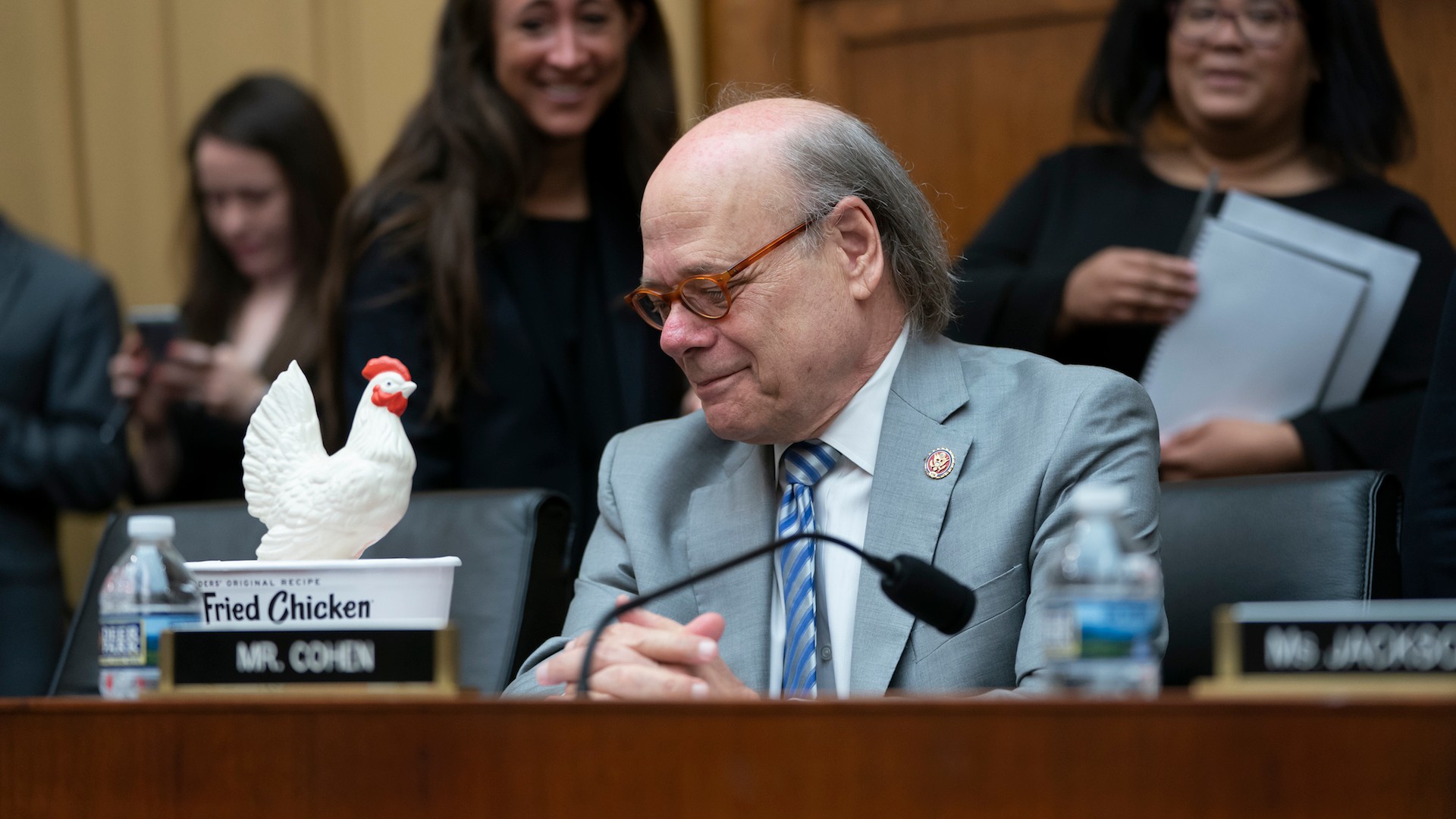 .
Steve Cohen, at his trough. This pic was actually taken last week. He pigs out every day.
.
Nappy Nadler congratulates Steve Cohen for winning the the "Hog Slopping Contest."
.
Steve, the chicken owner, is still very happy. He has not, at this point, noticed the note lying in his little chicken bucket.
.
The poor chicken waits patiently for The Honorable William P. Barr. The chicken will finally be able to tell about the lewd sex acts that he has suffered at the hands of Nappy Nadler  and Steve Cohen.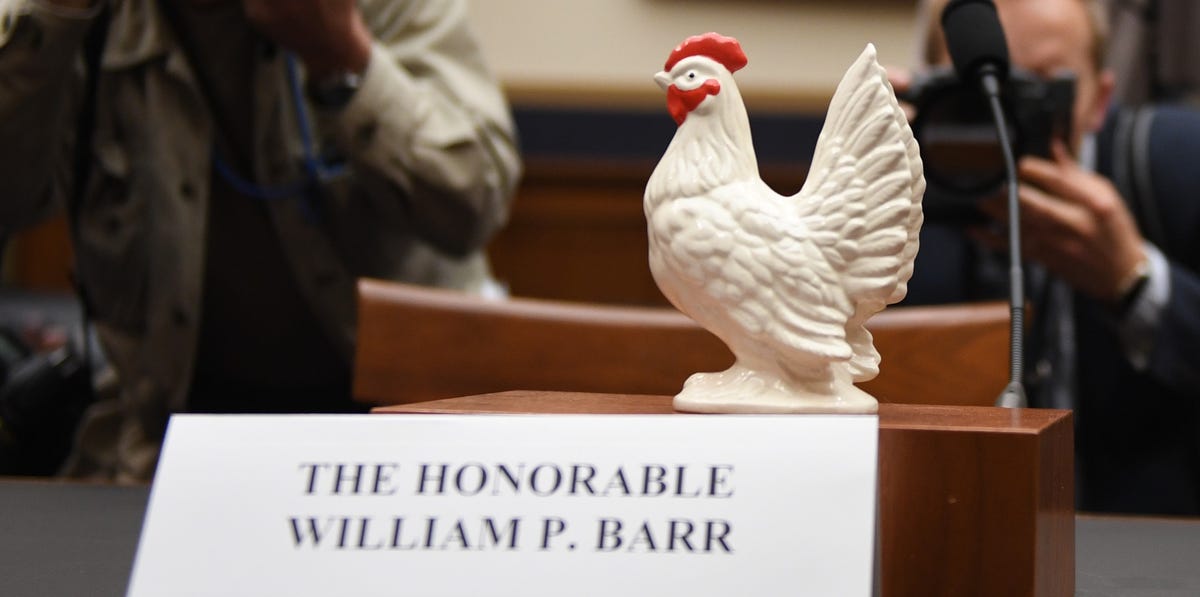 .
Steve Cohen makes a public apology about his lewd sex acts to the chicken and begs the chicken not to report him to Mr. Barr.
.
Steve Cohen is much more humble since he found the note in his chicken bucket. It was from Karma…it read, "Save the wishbone..you are going to need it!"
Many thanks to Gumshoe, our canine Roving Reporter, for Tolleys Topics.