HERD 'EM UP, MOVE 'EM OUT, LOCK 'EM UP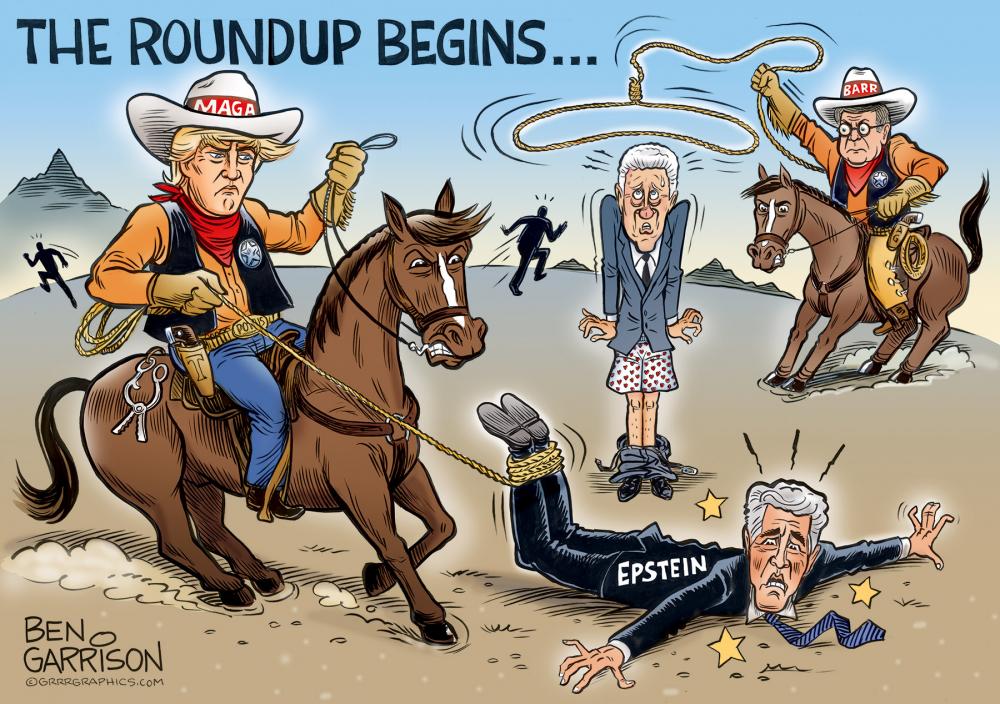 Jefferey Epstein, the billionaire pedophile, looks like he will finally face justice.
A lot of his friends and associates are most likely very nervous right now, but anyone who abused children with him need to be exposed and prosecuted. This will be much bigger than the NXIVM sex scandal.
The biggest name has to be Bill Clinton, who made over two dozen trips to Little St. James Island aboard Epsteins's private jet known as the 'Lolita Express.' Hillary is also involved and one can only hope that this latest scandal will finally end another possible run for the presidency.
Let's hope Epstein's arrest signals the start of justice for the Deep State Swamp criminals.
Kudos to Mike Cernovich for his lawsuit that forced the release of information related to Epstein's case. It shows that citizen activists and journalists can effect change.
-Ben Garrison-
*
*