Scroll  through the daring and amazing pictures. The end is quite revealing.
-Sheila Tolley-
 In Brazil, people take spectacular pictures tempting fate by hanging from this famous rock.
Check out these pictures to discover the danger.
No photo-shops. These are real pictures: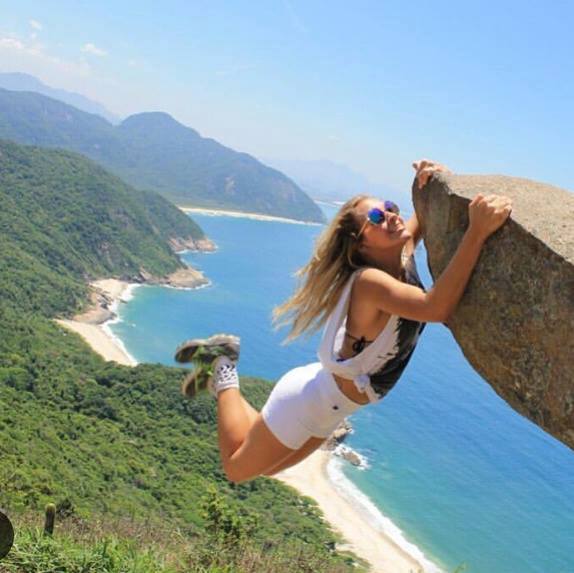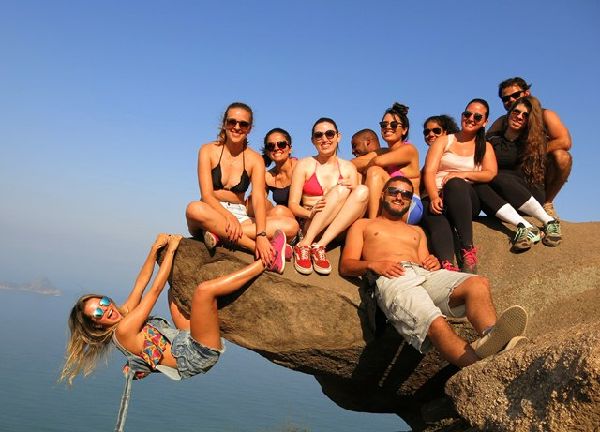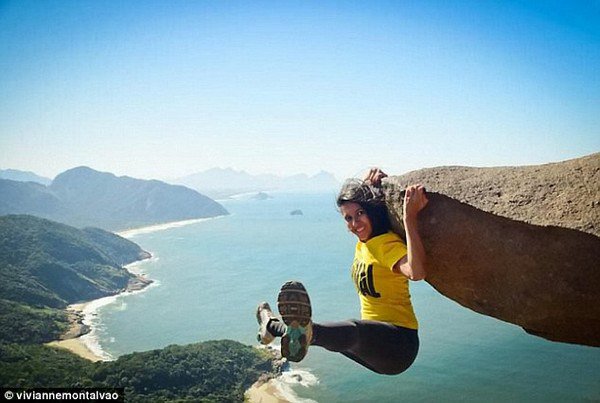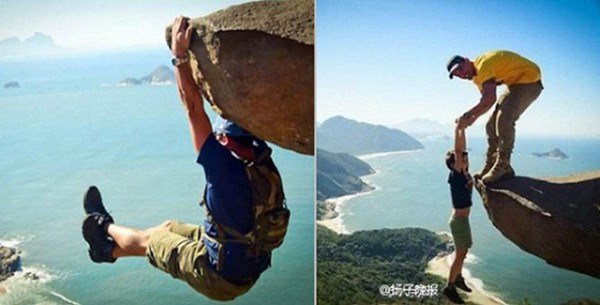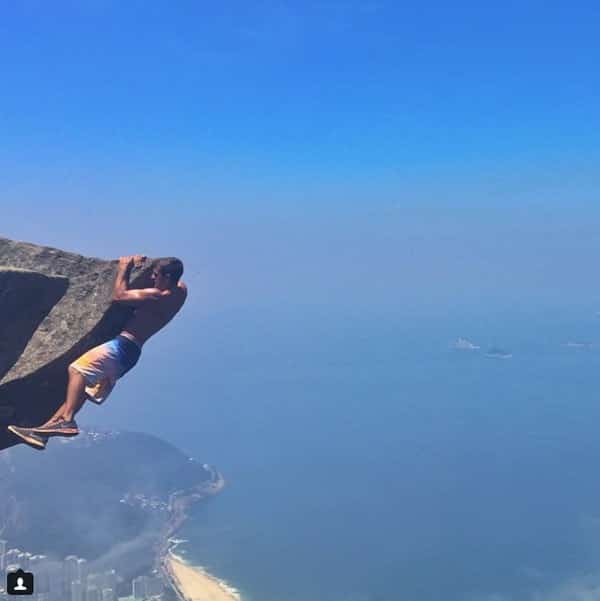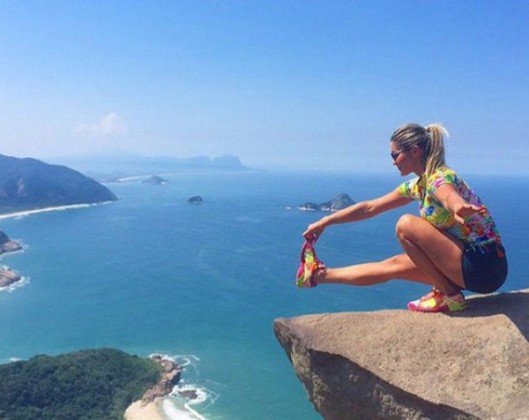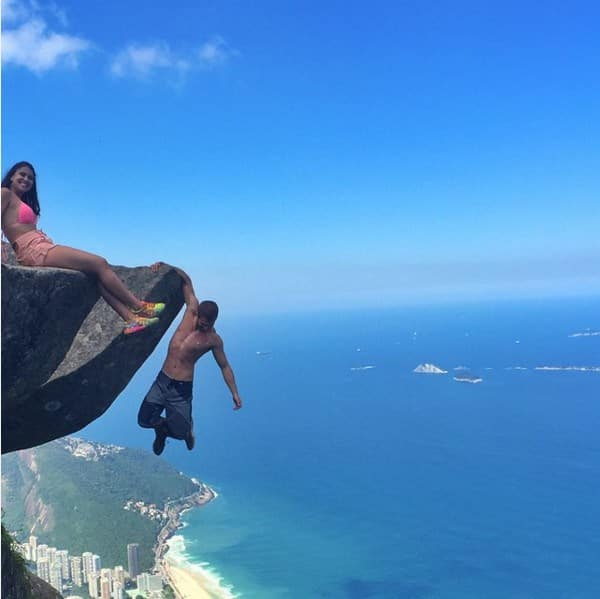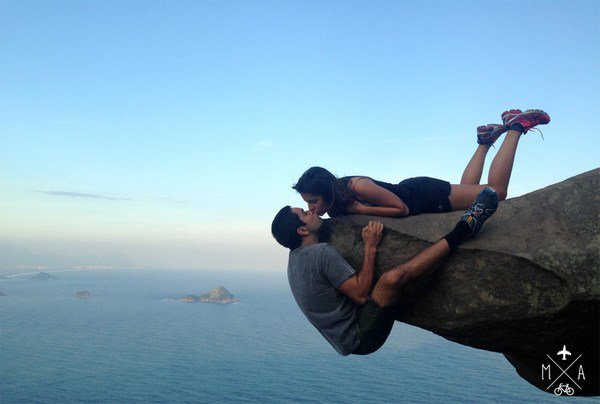 The truth is, the rock is only a few feet above the ground.
All that is required is the proper perspective!
Remember this lesson when you read/view material on the Internet.
Sometimes, the truth is a lot different than what it appears.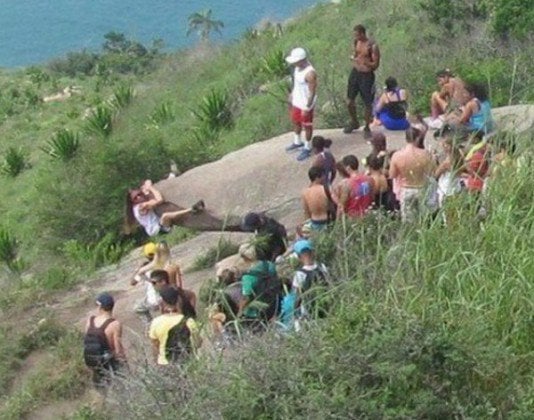 NOW YOU KNOW WHAT FAKE NEWS LOOKS LIKE !
Why you shouldn't believe everything you see in pictures.
NOT photo-shopped , just perspective!
Remember this anytime you watch CNN news on TV.