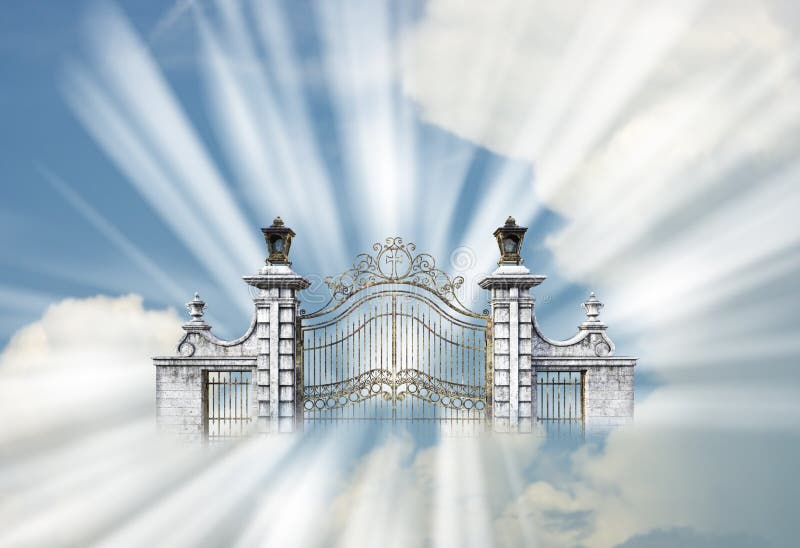 The couple were in their 80's, in good health, largely due to the efforts of the wife, who carefully controlled their diet, and regularly nagged her husband to watch his weight, and exercise. For their 60th anniversary, they flew to Hawaii. Unfortunately, their plane crashed, and they died.
.


They reached the pearly gates, and St. Peter ushered them into a beautiful mansion. The house was huge, and the finishes were fantastic. The old man asked Peter how much a place like this would cost. Peter said: "Don't worry; it is all included."
.


They opened a sliding door, and looked out from the deck over the most beautiful golf course. Peter told the old man he could play anytime he wanted, for free! The weather would always be perfect, and there would be no wait times.

Then Peter took them to the clubhouse, where they saw an elaborate buffet, with prime rib and seafood, rich desserts, and free-flowing beverages. The old man asked what it would cost to eat at the buffet, and Peter assured him that the buffet would always be available, at no charge.
.


The old man looked around and glanced nervously at his wife. He whispered to Peter: "Where are the low fat, low cholesterol foods? We have to watch our sugar too."
.


Peter said: "That's the best part. You can eat whatever you want, and you will never gain weight or get sick. This is heaven."
.


The old man said: "Where is the gym, with the boring treadmills?"
.


Peter said: "I'll show you later, if you want. But you don't have to go, you know. This is heaven; you will always be in good health, and you will never be bored."
.


The old man took a deep breath, turned to his wife and said: "You and your bran muffins. We could have been here ten years ago."
.