WRITTEN BY: SHEILA TOLLEY
Governor Brian Kemp issued an executive order late on Wednesday suspending local regulations requiring "face coverings, masks, face shields or any other personal protective equipment" in public.
I am so grateful that Governor Kemp has ruled in favor of  Personal Choice for Georgia.  (Link shown below)
"Whoa now!  Don't think for one minute that some Democrats aren't hoppin' mad over this decision.   They are terrified that people may escape from their Socialist Government Bubble. Then, the first thing you know, businesses will reopen and employers will expect their employees to return to work. OMG! How will they stop the economy from from coming alive?
Personally, I think the Democrats should require that all members of their Party-Of-Hate be covered from the top of their head to the bottom of their feet. Perhaps then, their hatred for our country will not spread.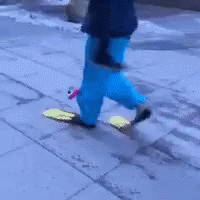 https://www.reuters.com/article/us-health-coronavirus-usa/wear-a-mask-georgia-governor-mayors-embroiled-in-latest-coronavirus-clash-idUSKCN24H2L1
.
.