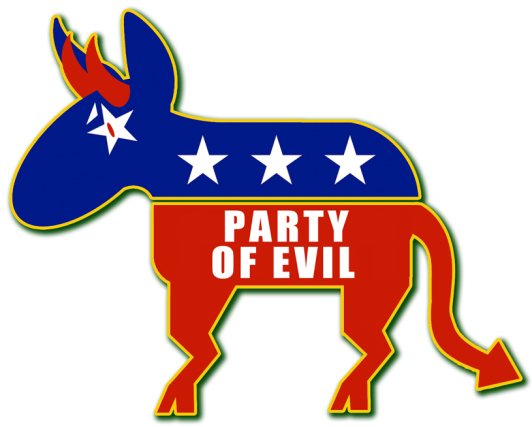 WRITTEN BY: SHEILA TOLLEY

I cannot help myself…this Schumer conversation is too funny to ignore! Everyone has their own theory about 'who is the invisible person that Schumer is conversing with at the Impeachment Trial?' Schumer has always looked like Satan to me with his pointed chin and Satan like nose, for real…I have to force myself to remove the imaginary little horns, red pointed tail and pitchfork that my brain places on him before I take him serious on anything he says. It does not work because I never take him or any of his Gang serious on anything anyway.
Probably because….their presence on my TV screen activates my MUTE button.
 My theory on the conversations that day is shown under the video below.
https://twitter.com/i/status/1219945845359022080
Schumer to Stenographer in blue dress: Can you make John McCain get out of my chair?
Stenographer: I know you have been here many hours, Chuck…but you should keep that ridiculous thought to yourself. Can you just imagine what will happen if that gets back to Tucker Carlson at Fox?
Schumer: Forget it, I will take care of it myself.
Schumer to The Ghost of John McCain: Get out of my seat you dead RINO.
Schumer to The Ghost of John McCain after he takes his seat: You are of no use to the Democrats at this trial. Like all dead Democrats and RINOS, you can still vote against Trump in November, but you cannot help at this trial.
*
*